CCI Europe Conference 2021

– Join us from 28 to 30th April!
.
Are you a patient, parent, survivor and/or CCI Europe member? Then join us at the 11th CCI Europe Conference from 28 to 30th April 2021 virtually.
.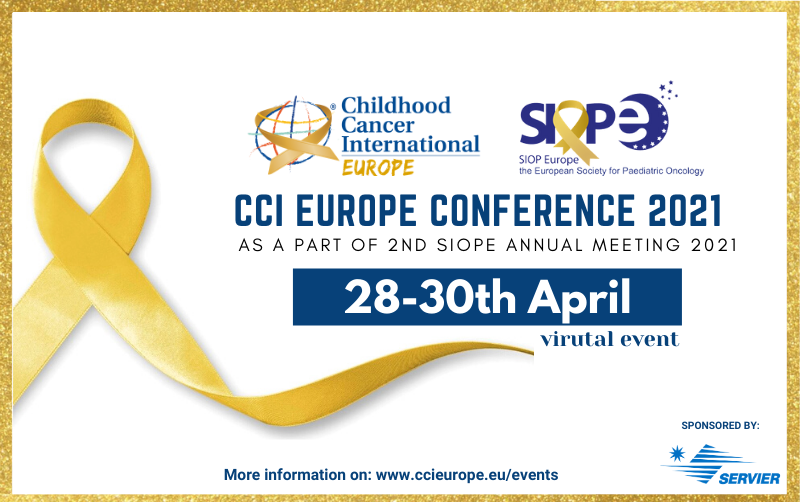 .
.
3 days, 25 operational meetings, 47 live sessions, 6 on-demand sessions – awaiting only YOU and your registration right HERE* (latest by 27th April)!
CCI Europe Conference is held within the Annual Meeting of the Society for Paediatric Oncology (SIOPE). This provides us with the excellent opportunity to:
Gain information and have impact in the field of research and development
Discuss with medical experts about various topics
Create Joint Sessions and hold plenary sessions with multi-stakeholders
Full programme is online**, but you, as our CCI Europe member – have access to all of them, plus our secret (shh), super-cool sessions***!
Take a look at them here:
Don´t forget to spread the word with your friends, your community and to follow us for more updates on our facebook, instagram and twitter accounts!
.
.
* CCI Europe members are offered reduced registration rates
** Open sessions will be available to you on-demand after the Conference until 25th June 2021
*** CCI Europe members get an automatic access to the operational meetings. As for externals – you have to register directly via a link in the session (in the online programme)
If you have queries or require further information please contact us at europe@cci.care.