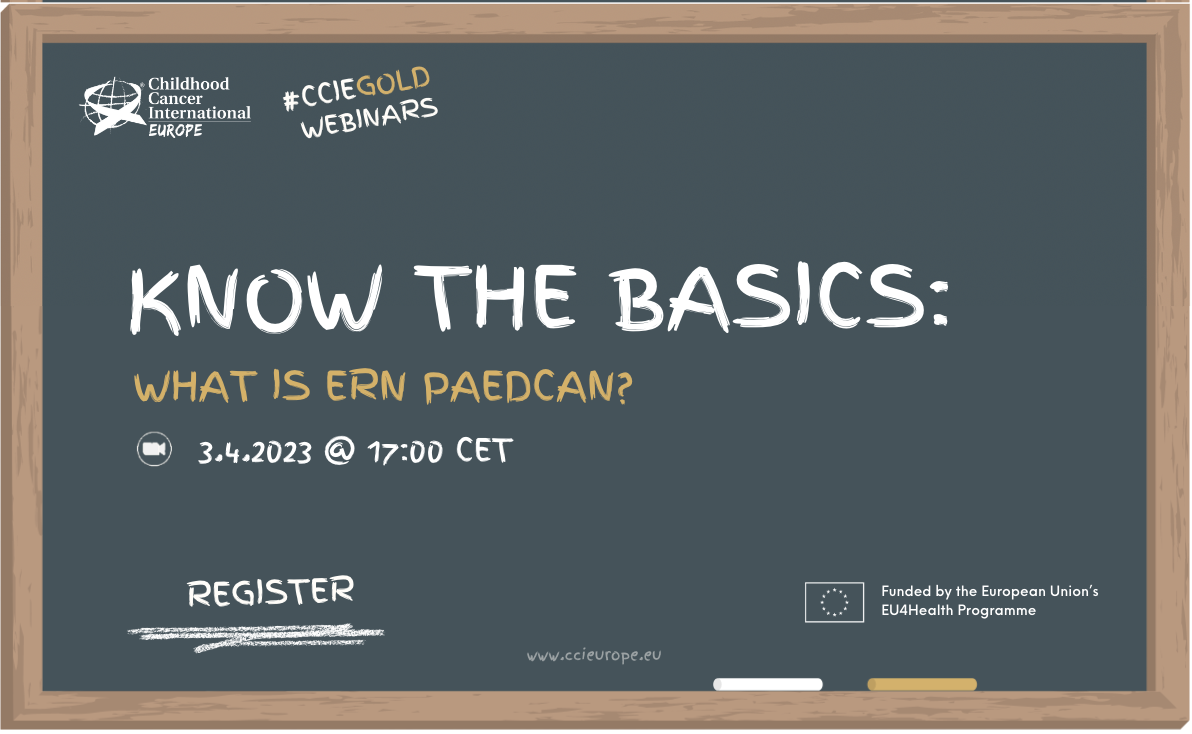 Know the basics: What is ERN PaedCan?



In this webinar, participants will learn why ERNs exist, what ERN PaedCan is, how it operates, whom it should serve and which cases are eligible. It will explain the CPMS and how it works. Furthermore, it will explain how patient organisations can in touch with the ERN PaedCan and be the link between ERN and patients/families and support implementation on the national levels.





Anne is managing director at the Fondatioun Kriibskrank Kanner, national foundation for children with cancer in Luxembourg for 15 years and Committee member of CCI Europe. Anne holds a master's degree in communications, more specifically in political and financial communications, as is therefore the lead of CCI Europe's Communication Pillar. Anne is a founding board member of Don en Confiance Luxembourg (transparency donations), of Ile aux clowns (hospital clowns) and of the National Cancer Institute in Luxembourg representing young cancer patients. Together with two other organisations, she created Fight Kids Cancer, an innovative annual call for paediatric cancer research projects.




Prof. Ruth Ladenstein, MD, MBA, cPM


Ruth Ladenstein is Professor in Paediatrics and Senior Consultant for Paediatric Haematology and Oncology at the St. Anna Children´s Hospital . She is Head of the Clinical Trials Unit S2IRP (Studies & Statistics for Integrated Research and Projects) at the Children's Cancer Research Institute (CCRI) of the St. Kinderkrebsforschung GmbH (http://science.ccri.at/).

Martin Schalling

Martin Schalling is a project manager in the Research Management Office of the Children's Cancer Research Institute (CCRI). He studied Pharmaceutical and Medical Biotechnology and worked as a Researcher at the Medical University of Vienna. He is mainly responsible for the Clinical Patient Management System CPMS.
Share This Post