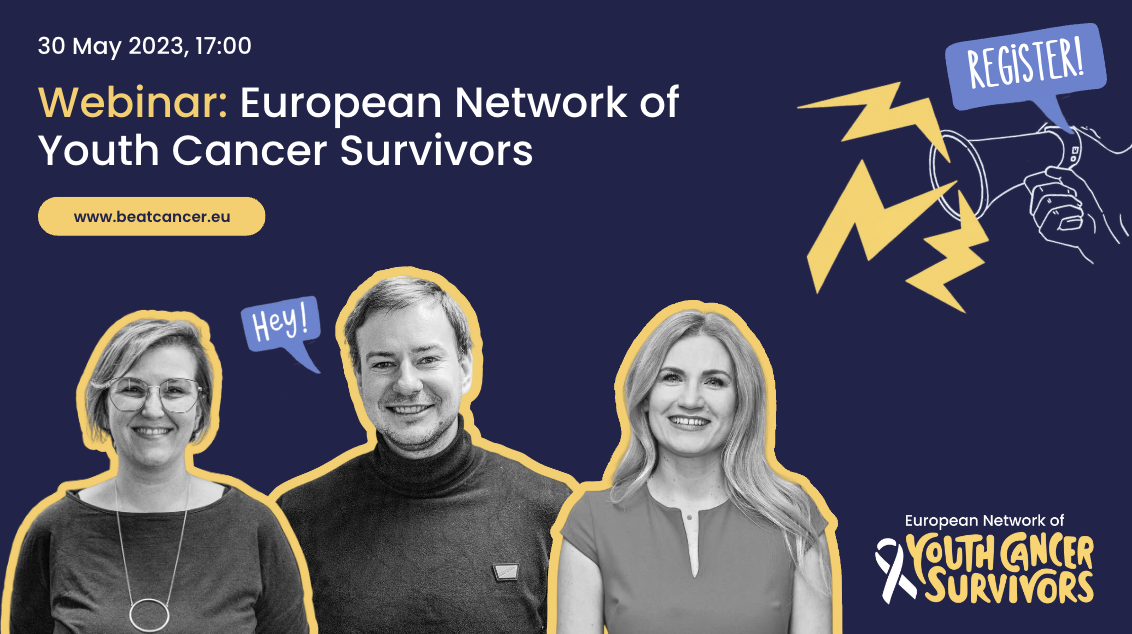 Webinar: The European Network of Youth Cancer Survivors
EU-CAYAS-NET is a patient advocate-led, EU-funded project under one of the flagship initiatives of Europe's Beating Cancer Plan to establish the European Network of Youth Cancer Survivors and to create an interactive virtual Platform for peer support and knowledge exchange.
What can you expect from the webinar?
An overview of what our project has in store for you
Lively exchange with many of our Youth Cancer Survivors Network Ambassadors from all over Europe
Learn how YOU can also get involved and benefit from our Network.
Curious? Then register TODAY and secure your spot – super comfy, first row and with a lot of leg space from your screen at home!
We look forward to seeing you there!
WHEN:

30 May 2023, 17:00 CET
Share This Post