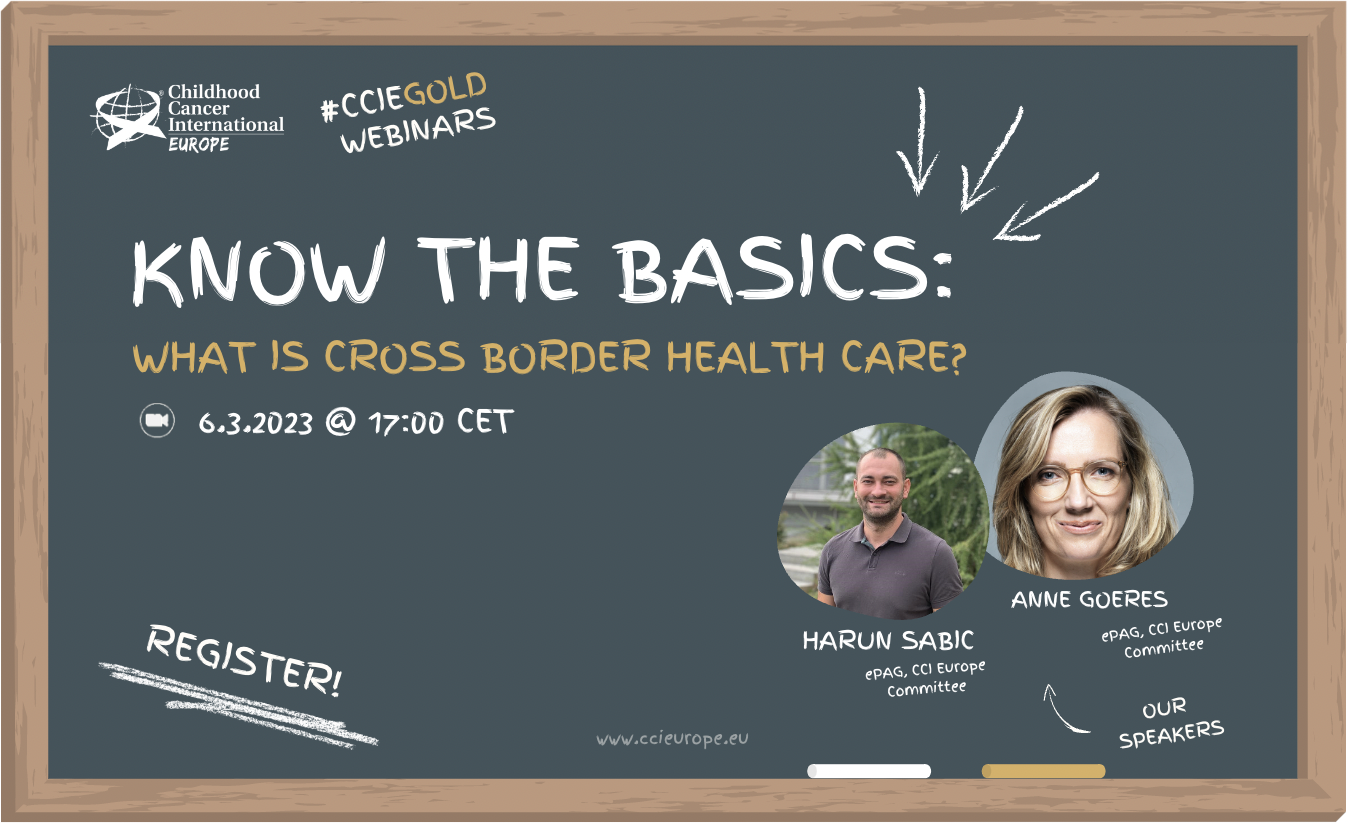 Know the basics: What is Cross Border Health Care?
In this webinar, participants will learn what cross border health care means, why it is important and necessary in the context of Paediatric Oncology and highlight challenges. Moreover, it will address existing inequalities in access to diagnosis, treatment and care across Europe. It will give an outlook on the follow-up webinar about ERN PaedCan.

Make sure to register on the button and you will automatically be sent a link to join the webinar!
Share This Post